Day 1 - Airport - Yapahuwa Temple - Mihintale
Arrive at Katunayaka International Airport. Transfer to a Yapahuwa, evening visit Mihintale.
Start the Journey from Yapahuwa Temple.
Yapahuwa was one of the ephemeral capitals of medieval Sri Lanka. The citadel of Yapahuwa lying midway between Kurunagala and Anuradhapura was built around a huge granite rock rising abruptly almost a hundred meters above the surrounding lowlands. Of all the ancient ruins in the country the Rock Fortress Complex of Yapahuwa is considered to be quite remarkable despite the fact that it isn't famous among most visitors. However, it is renowned as one of the best archeological site in the country.
Evening visit Mihintale
Mihintale Mountain, with the arrival of Buddhism in Sri Lanka, began to serve as a residential area for the venerable monks headed by Arahath Mahinda Mahathera. But soon, with the royal patronage, the sanctuary housed a multitude of with monastic buildings-stupas, uposathgharas, bodhigharas- to serve the monks. Sixty eight cave dwellings provided the monks shade and shelter.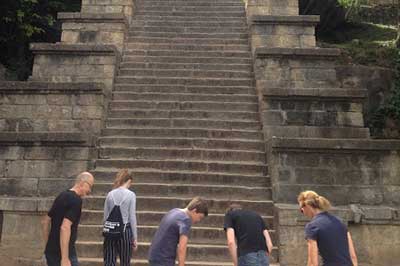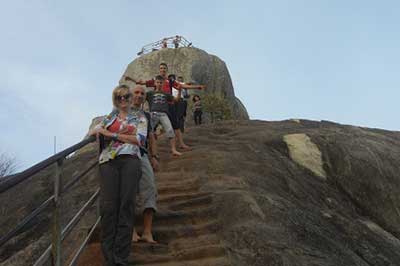 Overnight stay in Anuradapuraya or Mihintale
Contact Us or customise or Booking this Tour